It started with sculpting limestone. Yeah, I'll try some marble. So pretty. Get more marble; more marble. Italian marble leads to the fine alabaster and the best tools. Poof-you're in the supply business.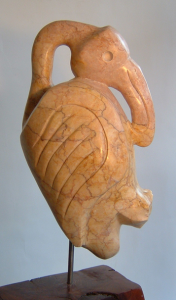 2sculpt has the expertise to advise on appropriate stone and tools to accomplish your artistic objectives. It is for that reason we like to talk on the phone or via email to truly customize your purchase.
We searched to find the best stone and tools. We would hate to hear that you spent weeks working on a sculpture that falls apart before it is completed. We hand pick most of the stone in the U.S. and throughout the world. (It's a tough job!)  So we offer what we found to you at fellow sculptor prices. If you have some time, see some of our work in the gallery and learn about our carving workshops. Share some helpful hints with us. We all want to be better artists!
2Sculpt is located on Myles' Mountain just outside Lawrence, Kansas, where we have set up a stone carving studio and a vast collection of stones and tools. Here we are unloading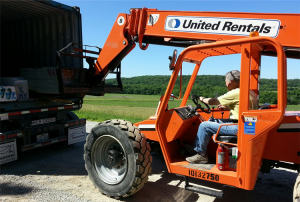 the latest shipment from Italy.
By the Container: Shipping a stone or pallet from overseas is not practical. So each shipment contains 43,000 pounds plus boxes of the heavier tools. We are allowed 2 hours to unload the entire container.
stone2sculpt@gmail.com    ♦   (785) 838-3885
  ©2015 All of the pictures on this site are the property of the respective sculptors and cannot be reproduced without their permission